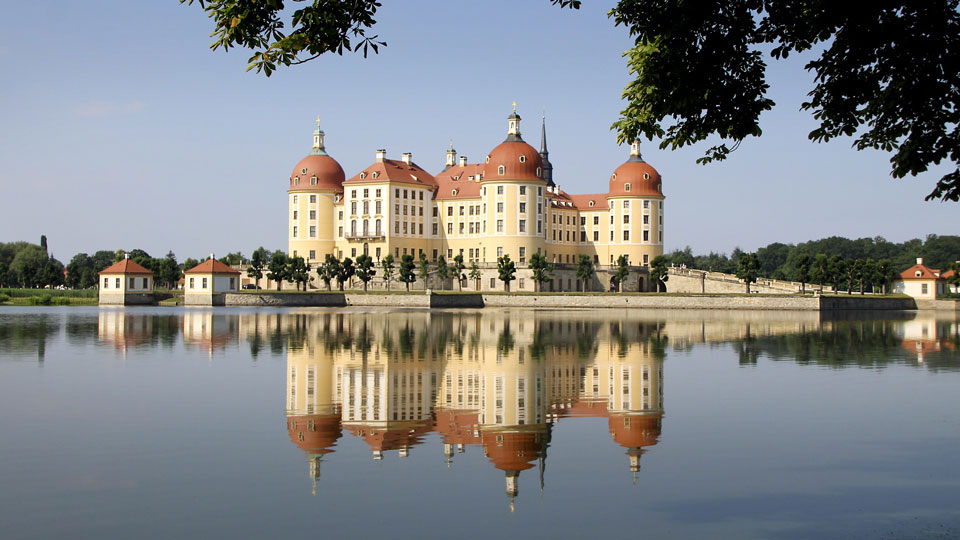 Moritzburg Castle, in German Schloss Moritzburg, is a Baroque palace located about 8 miles (13 km.) northwest of Dresden in the German state of Saxony. It is named for Duke Moritz of Saxony (1521-1553), who built a hunting lodge on the site in the mid 16th century.
The palace and estate were enlarged and improved over the course of two centuries, achieving its present form under Augustus II the Strong, Elector of Saxony and later King of Poland and Grand Duke of Lithuania.
What to See at Moritzburg Castle
Castle House Renovated rooms displaying opulent baroque decor and many important furnishings, including a fine antler collection in the dining room and the original feather wall coverings in aptly named Federzimmer.
Glade House  Ruins of the Hellhaus on a rise in the middle of the castle park. Originally used for spotters during hunting.
Lighthouse A painted brick lighthouse 72 feet (21.8 m) tall.
Little Pheasant Castle A Chinese style castle with Rococo finishes.
Miniature Harbor Adjacent to the Little Pheasant Castle, used for reenacting famous naval battles to amuse the royals.
Schlosspark French style gardens, an 18th century addition to the castle grounds north of the main palace.
Well of Venus One of the largest Baroque fountains in Saxony.
Something Special to do Here
Take the historic narrow gauge railway Loessnitzdackel from Radebeul to Moritzburg. You reach Radebeul Ost by city rail S1 (Dresden-Meißen). For further information visit Loessnitzgrundbahn online..
How to get to the Moritzburg Castle
Closest City: Dresden 8 miles (15 km)
Arrival information
By car:
via A4, exit Dresden Wilder Mann, follow the signposts
via A13, exit Radeburg, follow the signposts
By public transport:
rail to Dresden Neustadt Station, then bus line 477 towards Radeburg as far as Moritzburg Castle
bus line 477 towards Radeburg as far as Moritzburg Castle
Address:
Moritzburg Castle
01468 Moritzburg
Saxony
Germany
Phone +49 (0) 35207 873-18
E-mail moritzburg@schloesserland-sachsen.de
Hours of Operation:
Summer
Contact the castle for open times
Winter
Open 10:00-17:00 Friday-Sunday
Closed Monday-Thursday
Accessibility at Moritzburg Castle
Access is unrestricted for people with disabilities:
40m long and 10%-inclined driveway up to the entrance to the castle.
Barrier-free access to the Baroque castle (ramp to intermediate floor).
Exhibition rooms have sufficiently wide doorways.
Elevators for persons to all four exhibition floors.
Due to the large number of visitors, wheelchair users can visit the exhibition only when assisted by an accompanying person.
Please let Visitor Services know in advance of your visit.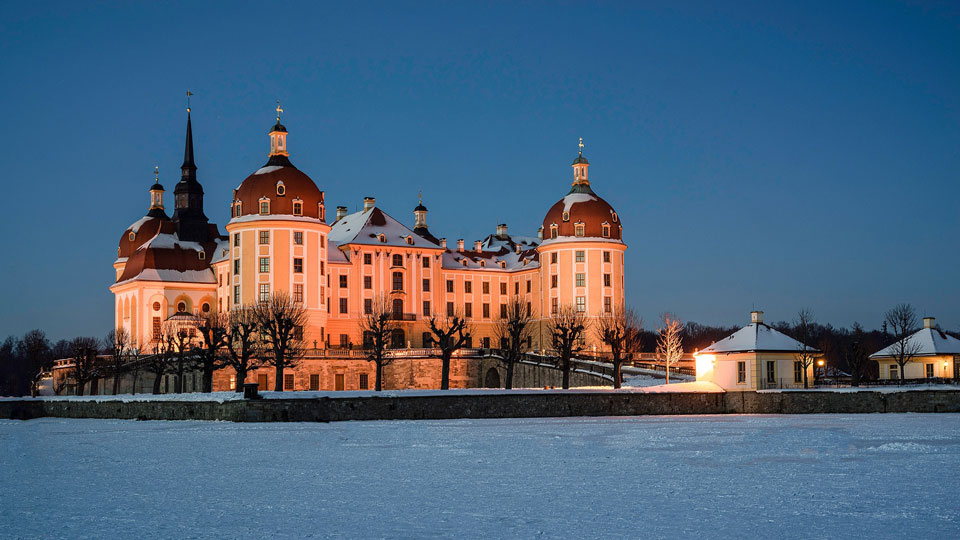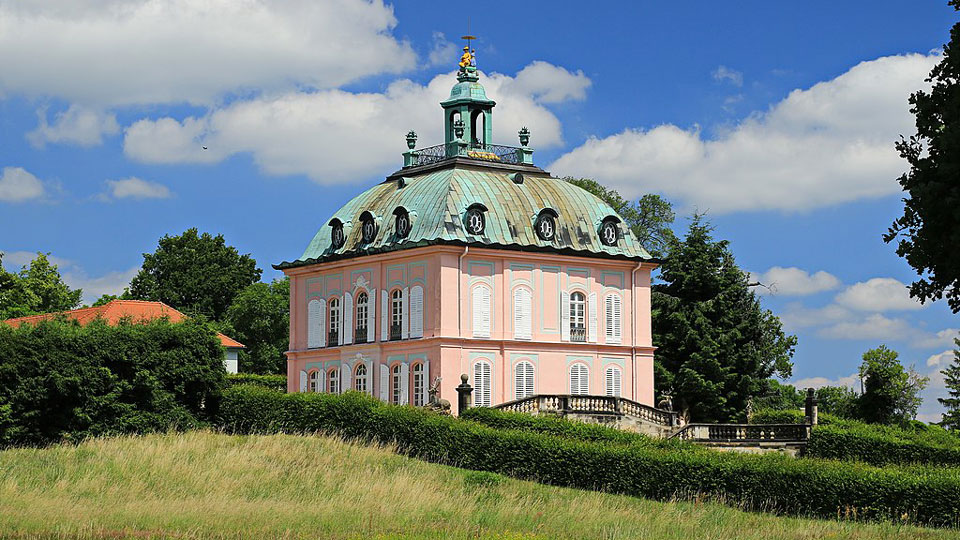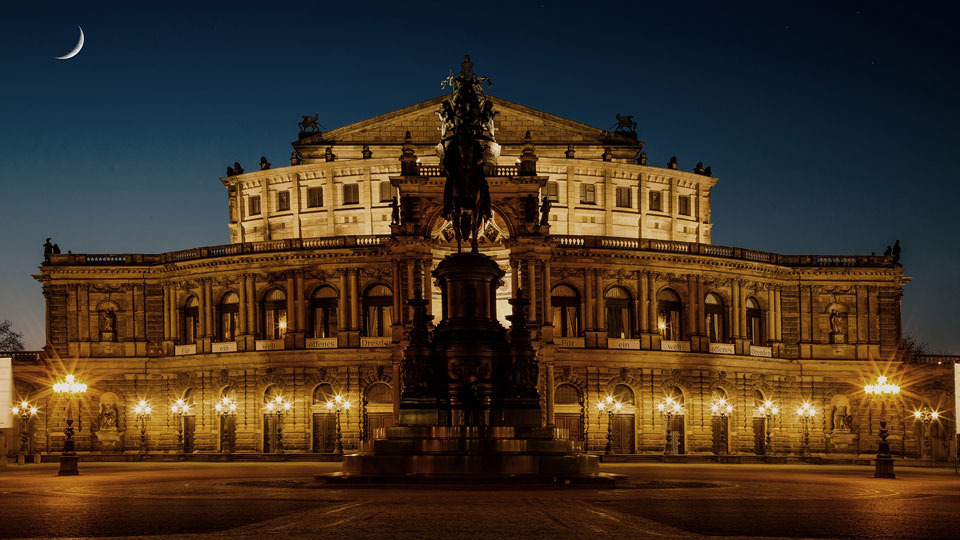 Planning to visit Germany?
Check out our Germany travel destination page for all your information needs, including news, ideas, advice, and links.
Only interested in the most important sights? Choose from the Faber Dozen, our fifteen best ideas for a memorable visit.
Just Browsing? Go back to the narangah Travel home page to uncover a wealth of travel information about destinations near and far. Imagine yourself there, and let us take you exploring around the world!
Explore all 16 German States
Baden-Württemberg  Bavaria  Berlin  Brandenburg  Bremen  Hamburg  Hesse Lower Saxony  Mecklenburg-Vorpommern North Rhine-Westphalia Rhineland-Palatinate  Saarland  Saxony Saxony-Anhalt Schleswig-Holstein  Thuringia