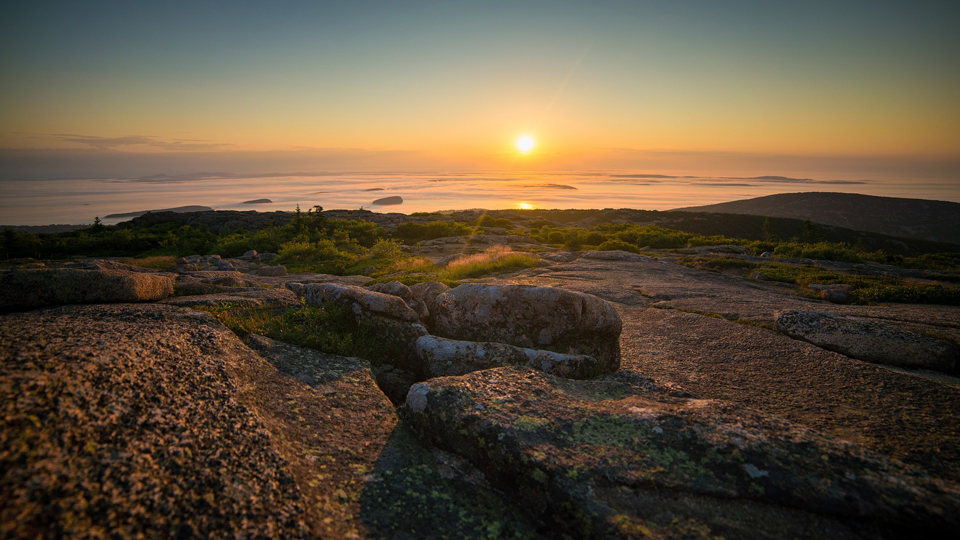 One of the best ways to explore Maine is to go for a drive along one of the 14 Maine Scenic Byways. These routes have been specially designated for their outstanding natural beauty, diversity, and historical importance. Stop frequently to enjoy the views and experience local culture.
Maine's Lakes & Mountains Maine Scenic Byways
Grafton Notch Scenic Byway Lakes & Mountains (21 mi. / 34 km.) Explore Bear River and Grafton Notch State Park. Follows Route 26 from Newry to Upton.
High Peaks Scenic Byway Lakes & Mountains (47 mi. / 75 km.) Marvel at the natural beauty of Mt. Abraham and the Bigelow Range, Cathedral Pines, Sugarloaf, Chain of Ponds and the Carrabassett River. Follows Route 27 from Kingfield to Coburn Gore.
Pequawket Trail Scenic Byway Lakes & Mountains (60 mi. / 97 km.) Discover Freyburg, the Saco River, and the White Mountain National Forest. Follows Route 113 from Standish to Gilead.
Rangeley Lakes National Scenic Byway Lakes & Mountains (52 mi. / 83 km.) Snap a picture at Height of Land, Maine's top rated photo opportunity. Discover Appalachian Trail country. Follows Routes 4 and 17 between Rumsford and Madrid around Rangeley Lake.
Kennebec Valley Maine Scenic Byways
Moosehead Lake Scenic Byway Kennebec Valley, Maine Highlands (59 mi. / 94 km.) Discover the serene beauty of Moosehead Lake, Brassau Lake, and Moose River. Follows Route 15 from Jackman to Greenville and Kokadjo.
Old Canada Road National Scenic Byway Kennebec Valley (78 mi. / 126 mi.) Discover small towns and fall foliage along historic trading paths leading to the Canadian border. Follows U.S. Route 201 from Solon to Sandy Bay.
Aroostook County Maine Scenic Byways
Fish River Scenic Byway Aroostook County (37 mi. / 60 km.) Enjoy outstanding meadow views, rolling hills, Eagle Lake and Mt. Katahdin. Follows Route 11 from Portage to Fort Kent.
St John Valley Cultural Byway / Parcours culturel de la Vallee Saint-Jean Aroostook County (103 mi. / 166 km.) Discover the rich cultural legacy of St. John Valley. Historical societies and museums celebrate Acadian, Quebecois, Scots-Irish and Native American heritage.
Million Dollar View Scenic Byway Aroostook County, Down East (8 mi. / 13 km.) Discover terrific views of the Chiputneticook chain of lakes on this aptly named byway. Follows Route 1 from Danforth to Orient.
Maine Highlands Maine Scenic Byways
Katahdin Woods & Waters Scenic Byway Maine Highlands (89 mi. / 143 km.) Discover the Great North Woods and the headwaters of the Penobscot River. Follows Routes 11, 157 and 159 between Medway and Baxter State Park.
Down East & Acadia Maine Scenic Byways
Acadia National Scenic Byway Down East (41 mi. / 66 km.) Enjoy the beauty of Acadia National Park on this All-American Road. Follows Route 3 from Trenton to Bar Harbor and Park Loop Road on Mt. Desert Island.
Schoodic National Scenic Byway Down East (29 mi. / 46 km.) Discover the Schoodic section of Acadia National Park. Rocky coast, fishing villages, lighthouses and blueberry barrens. Follows Routes 1 and 186 from Hancock to Prospect Harbor.
Blackwoods Scenic Byway Down East (13 mi. / 20 km.) Tunk and Schoodic Mountains, granite cliffs, blueberry barrens and wildlife. Follow Route 182 from Franklin to Cherryfield.
Bold Coast Scenic Byway Down East (125 mi. / 201 km.) Discover the historic Maine coast on the state's longest scenic byway. Includes West Quoddy Head, the easternmost point in the United States. Follow Routes 1, 187, 189, 190 and 191 east along the coast from Milbridge to Lubec and around Cobscook Bay to Eastport.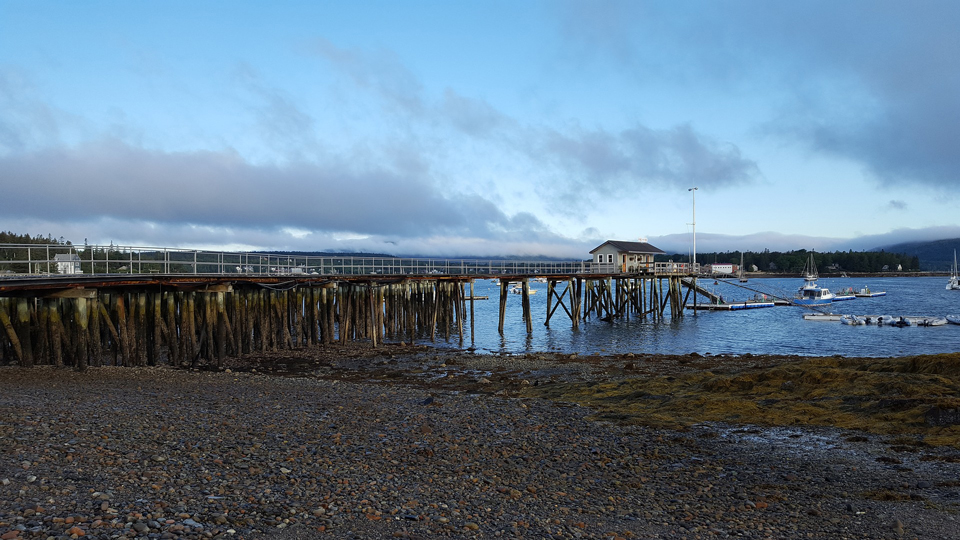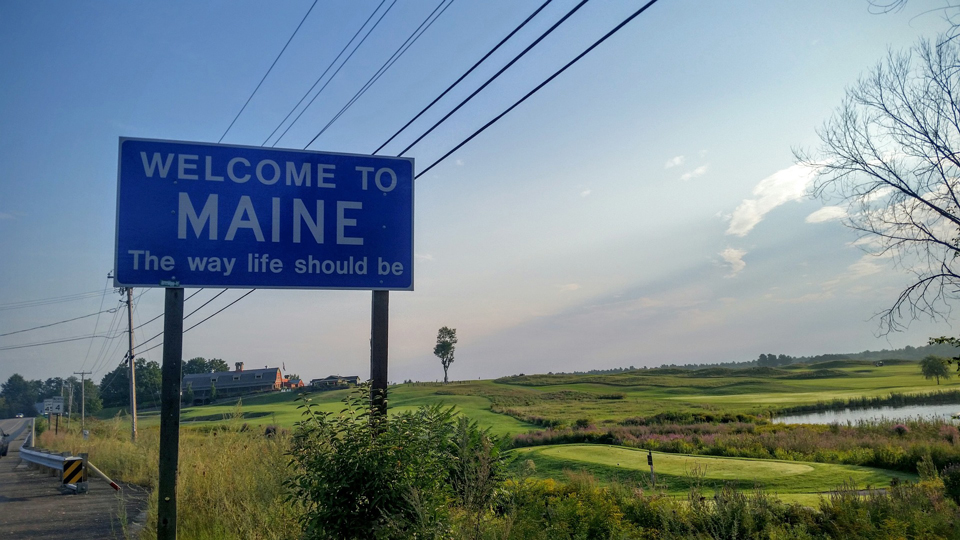 State by State Travel Resources Directory
Round Up of Official Online Travel Information and Links from All 50 United States
Every state has a tourism website. Let us help you cut through the clutter to find just the state travel resources you need. Scroll or jump to any state listing, then follow the appropriate links to their most popular resources. Quicklinks to State Travel Resources AL AK AZ AR CA CO CT DE FL GA [...]
Visit Acadia National Park: Coastal Beauty and Rocky Headlands
Discover Mount Desert Island, Cadillac Mountain and the Rugged Maine Coast
Acadia National Park protects Maine coastal headlands, wooded forests, mountains and beaches predominantly located on Mount Desert Island, one of the largest coastal islands on the eastern seaboard of the USA. The rugged landscape is crisscrossed by walking trails and carriage roads providing scenic views that are a favorite for amateur and professional photographers alike. [...]
Planning to visit Maine?
Visit our Maine state travel destination page for all your information needs, including news, ideas, advice, and links.
Just Browsing? Go back to the narangah Travel home page to uncover a wealth of travel information about destinations near and far. Imagine yourself there, and let us take you exploring around the world!