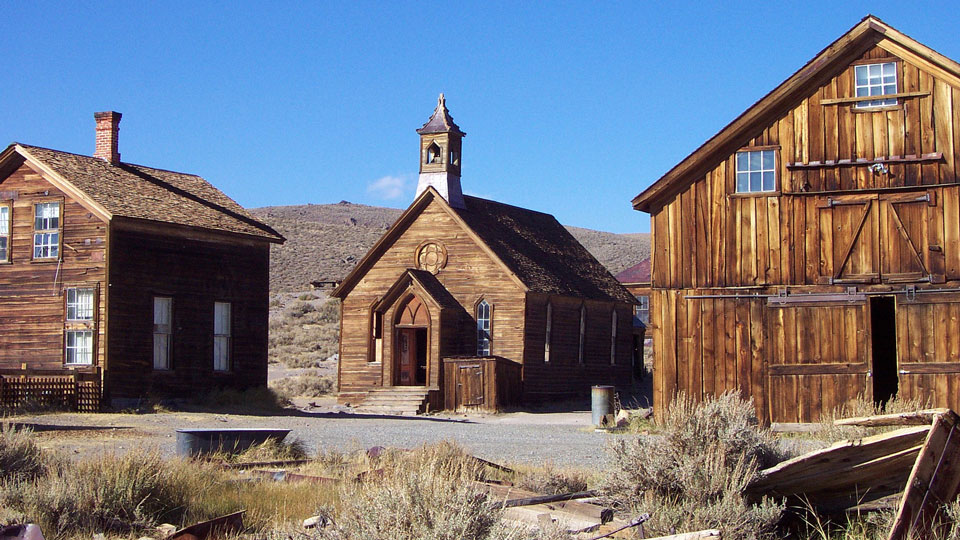 Bodie State Historical Park is an honest to goodness wild west ghost town set high in the eastern Sierra Nevada Mountains of California.
From 1877 to 1882, Bodie grew from a small hamlet into a boom town with 2000 buildings and more than 10,000 residents. There were 65 saloons on main street alone. For a while it was predicted to become the next great mining center, but gold production declined so rapidly that . By 1914 it was already rumored to be a ghost town.
Production continued, and a small population survived, all the way up until 1942, when the mining activity ceased due to wartime restrictions on unessential mining. In all, the mines around Bodie California produced gold worth almost $100 million in 21st century prices over the course of 80 years.
Bodie was designated a National Historic Landmark in 1961, and in 1962 the state legislature authorized the creation of Bodie State Historic Park. Bodie has been named California's official state gold rush ghost town.
With the gold mining days of Bodie California now just a distant memory, over 100 abandoned wooden buildings sit in a state of "arrested decay," just as they were when the last inhabitants left town.
Today they form the nucleus of Bodie State Historical Park. Visitors can wander the old streets, peeking into windows to catch a glimpse of the short, fleeting life of an old mining town.
What are the most interesting things to see at Bodie State Historical Park?
There are about 200 buildings still standing in Bodie, California, preserved in a state of arrested decay. Visitors can freely wander around to explore the town streets, peer into windows, and photograph remains of what life there used to be.
Methodist Church. Iconic prairie church building built in 1882. It is the only church building left standing.
Schoolhouse. The local school reached its highest enrollment of 615 in 1879-1880. The school finally shut down in 1942.
Miner's Union Hall. Served as a meeting place for mine workers and location for large celebrations. Currently used as a museum and gift shop.
Joe Hahner Barber Shop. Joe Hahner was the last barber to operate in Bodie.
DeChambeau Hotel. Originally a post office, it is one of the few brick buildings in town.
Wheaton and Luhrs. George H. Wheaton and Nicholas C. Luhrs operated a general store here in the 1880s.
Wikipedia has a longer illustrated list of buildings in Bodie California, including many family homes.
Why was Bodie California abandoned?
Bodie was a late addition to the gold rush boom towns, and the excitement only lasted a few years. Then began a long, slow decline that led to its eventual abandonment in 1942 after the last mine closed.
Is Bodie worth visiting?
Bodie California is an abandoned mining town that offers a glimpse of life frozen in time. It makes a fabulous day trip for families, especially with curious kids who love to scamper around exploring old buildings and grounds.
Can I stay in Bodie California?
There are no lodging facilities at Bodie, but there are motels, cabins, hotels and resorts within 20-30 miles in the towns of Bridgeport and Lee Vining.
How do I get to Bodie California?
Bodie State Historic Park of California is located in the Eastern Sierra close to Bridgeport, June Lake, Lee Vining, Mono Lake and Yosemite National Park. Bodie California is 75 miles (121 km) southeast of Lake Tahoe, and 12 mi (19 km) east-southeast of Bridgeport.
This remote area can be accessed by State Route 270, seven miles south-east of Bridgeport.
From Hwy. 395 take State Route 270 east for 10 miles to the end of the paved road. Continue three miles on an unsurfaced road. These last three miles can be rough at times and reduced speeds are necessary.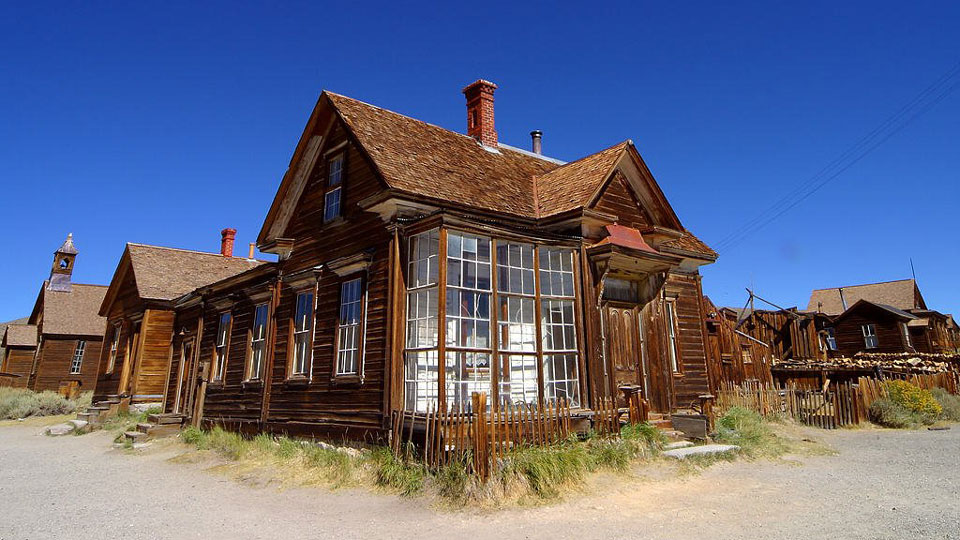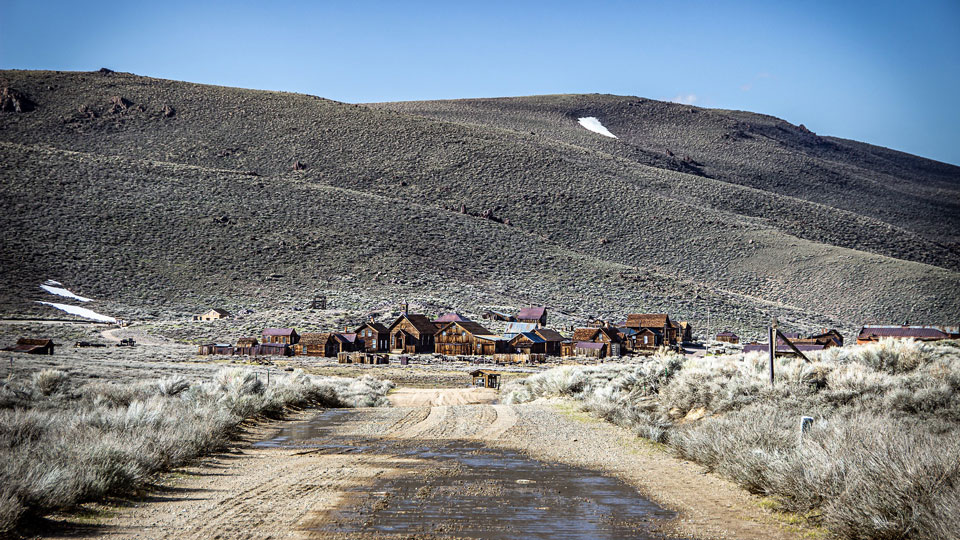 Planning to visit California?
Check out our California travel destination page for all your information needs, including news, ideas, advice, and links.
Only interested in the most important sights? Choose from among the Faber Dozen: California Edition, our fifteen best ideas for a memorable visit to the state.
Just Browsing? Go back to the narangah Travel home page to uncover a wealth of travel information about destinations near and far. Imagine yourself there, and let us take you exploring around the world!