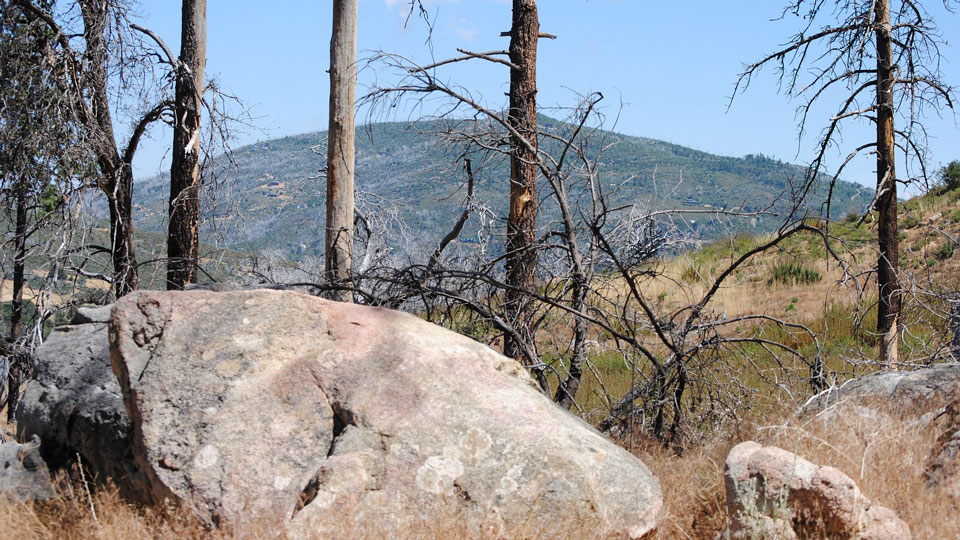 Cuyamaca Rancho State Park is a 26,000 acre family friendly outdoor playground located 40 miles (64 km.) east of San Diego, California.
Many miles of multi-use trails for hiking, horseback riding, and biking make this a versatile playground for anyone who loves the outdoors. Close enough for a day trip from San Diego, or stay overnight in one of the many campsites available throughout the park.
Cuyamaca Rancho State Park Highlights
Cuyamaca Peak Elevation 6512 ft. (1985 m.) The second highest peak in San Diego County offers 360° views. A long, steep hike without flat sections.
Stonewall Peak Elevation 5730 ft. (1747 m.) Moderate hike with great views of the park. Named by southern settlers for the Confederate General Stonewall Jackson.
Stonewall Mine  Site of the richest gold mine in San Diego County. Also named for the Confederate general. Partial headworks remain, with a replica miner's cottage and historical photos.
Oakzanita Peak 5054 ft. (1540 m.) An enjoyable winter hike (difficult during summer heat), with good vistas and California lilacs.
Granite Springs  Hike/Bike/Horse trail camp. Much longer hike than Arroyo Seco. No car access.
Green Valley Falls  Scenic, seasonal falls and ponds on Sweetwater River. Short, STEEP trail. No ADA access.
Airplane Monument  In 1922, this location became "one of the most sought after crash sites in U.S. military history."
Arroyo Seco  Hike/bike/horse trail camp. Ask at Kiosk to find
out about water availability. No car access.
Azalea Glen  The best trail for blooming azaleas in summer! Also features a low-elevation stand of White Fir.
Something Special to do at Cuyamaca Rancho State Park
The Grand Loop Trail.
For anyone interested in a challenging day, try this 30+ mile, multi-use route circling the Park. Information and maps available at the park headquarters or visitors center.
Park Headquarters
The park headquarters building is a fine example of CCC rustic architecture.
Address:
14592-14674 CA-79
Julian, CA 92036
Phone: +1 (760) 765-3023
Visitor Center
Open Saturday and Sunday 10:00-16:00.
How can I get to Cuyamaca Rancho State Park?
Cuyamaca Rancho State Park is located 40 miles (64 kilometers) east of San Diego.
Fastest access is by car driving east from San Diego via Interstate 8 to California route 79. Take 79 north to the park.
How did Cuyamaca Rancho State Park get its name?
The parkland is part of the Cuyamaca Mexican Land Grant of 1845.
The world "Cuyamaca" is a bastardized form of the name the native Kumeyaay peoples used for this place. In contrast to the typical dry desert climate of Southern California, the Kumeyaay called the area Ah-Ha Kwe-Ah Mac, meaning "the place where it rains."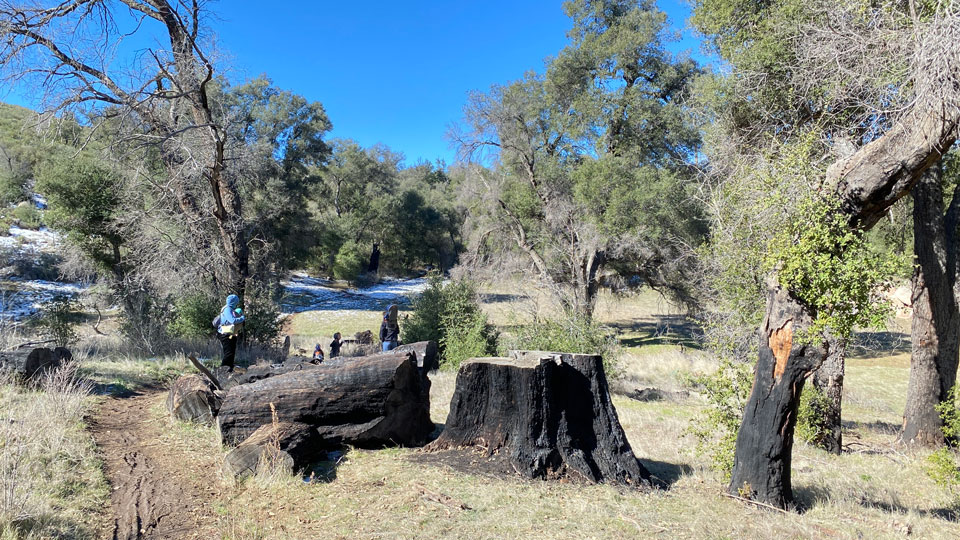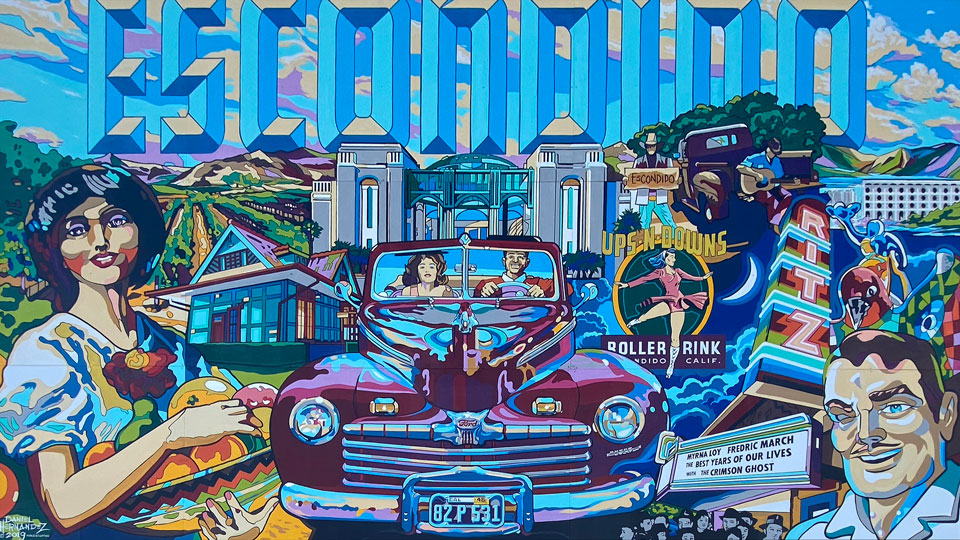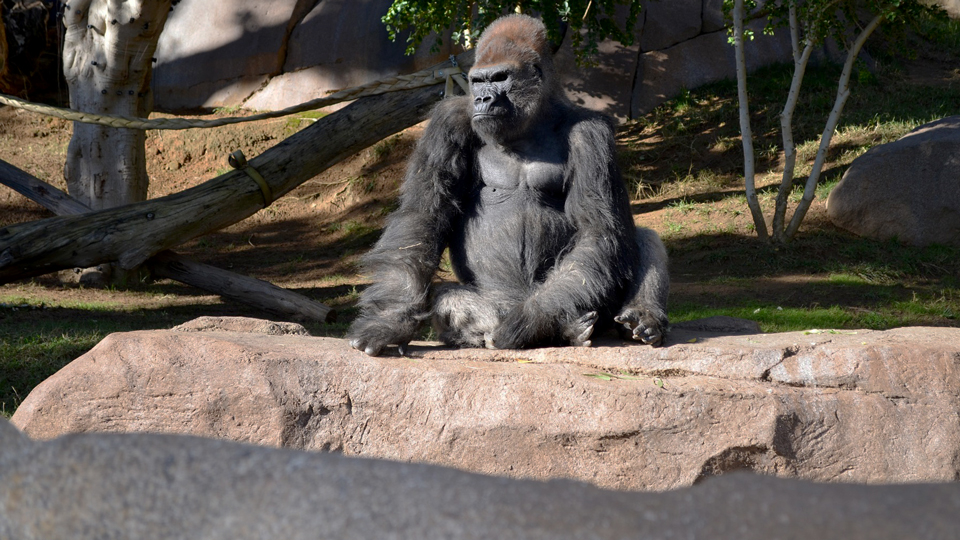 Planning to visit California?
Check out our California travel destination page for all your information needs, including news, ideas, advice, and links.
Only interested in the most important sights? Choose from among the Faber Dozen: California Edition, our fifteen best ideas for a memorable visit to the state.
Just Browsing? Go back to the narangah Travel home page to uncover a wealth of travel information about destinations near and far. Imagine yourself there, and let us take you exploring around the world!