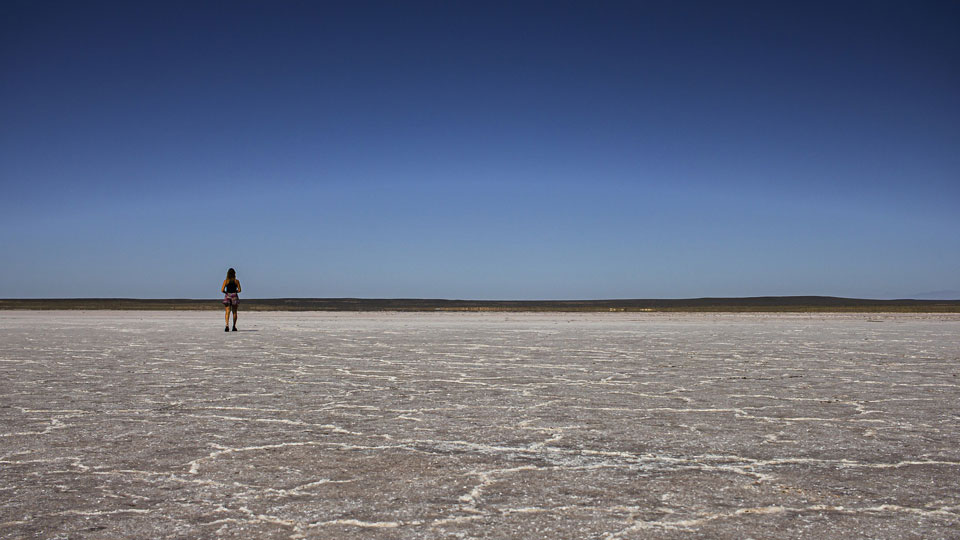 Salar del Hombre Muerto, or Salt Pan of the Dead Man, is a large salt pan straddling the border between Salta Province and Catamarca Province in northwestern Argentina. It is about 230 square miles (600 square km) in size. The name is a reference to mummies that were found there.
What is there to see at Salar del Hombre Muerto?
The large flat expanse of the salt pan and stark topography of the region draw tourists interested in landscape photography and adventure travel.
Algae in the shallow waters attract flamingos to the salt pan, an attraction for birders. The pink flamingos make for nice pictures against the white, brown and blue background scenery.
Can I drive to Salar del Hombre Muerto?
The road between Antofagasta and Salar del Hobre Muerto is Provincial Route 43, a gravel road that is hard driving. Four wheel drive strongly recommended.
Wet conditions may make for tough driving along the muddy road. There are many sandy and corrugated sections.
Avoid driving in this area if unused to unpaved mountain roads.
Be sure to carry extra fuel and emergency supplies if you choose to drive this route.
Is there lodging near the Salar del Hombre Muerto?
If you are looking for a place to stay, try these options in nearby Antofagasta de la Sierra, Argentina:
Hosteria Pucara Villa de Antofagasta, 4705 Antofagasta de la Sierra, Catamarca, Argentina.
El Coplero Homestay in Antofagasta de la Sierra offering two bedrooms, complimentaary private parking and a la carte breakfast.
Are there flamingos in the Andes?
There are three species of flamingo live in the Andes mountains. The Andean flamingo, the Chilean flamingo, and the James's flamingo, also called the puna flamingo. They are native to the wetlands of the high Andes mountain range from southern Peru to northwestern Argentina and northern Chile.
Flamingos are migratory, with the ability to travel up to 700 miles in one day. In the summer, they live in salt lakes, and migrate to the lower wetlands for the winter.
Flamingos in the Argentinian Andes are considered endangered species due to mining activities that threaten their natural habitat and food supply.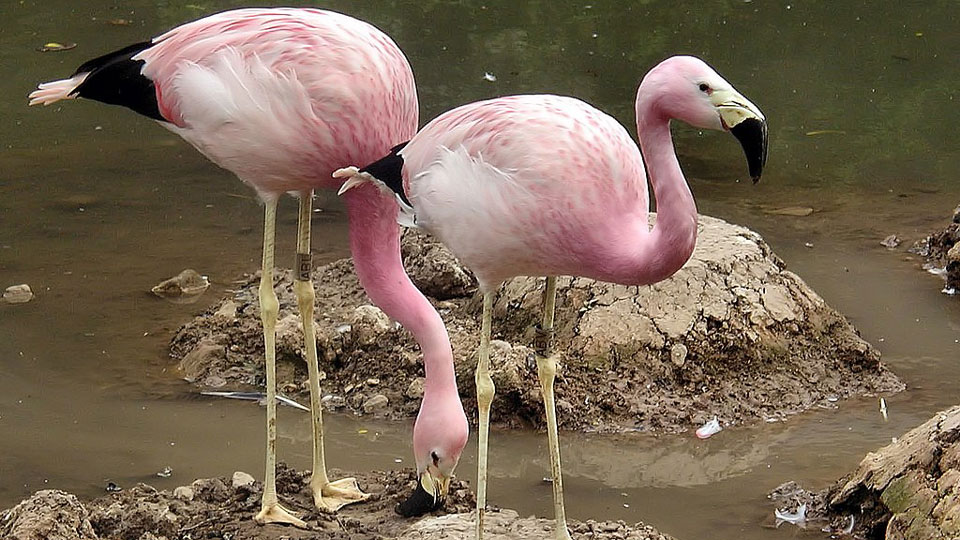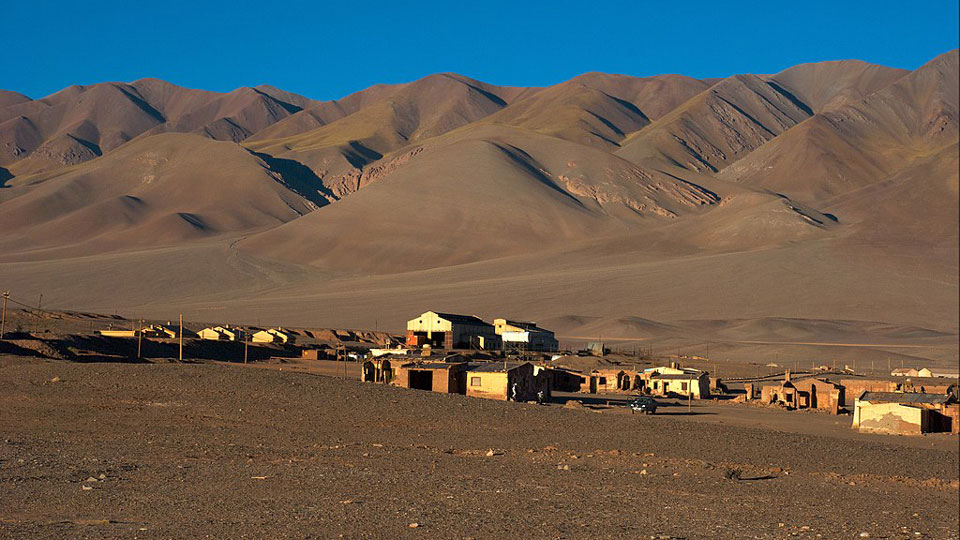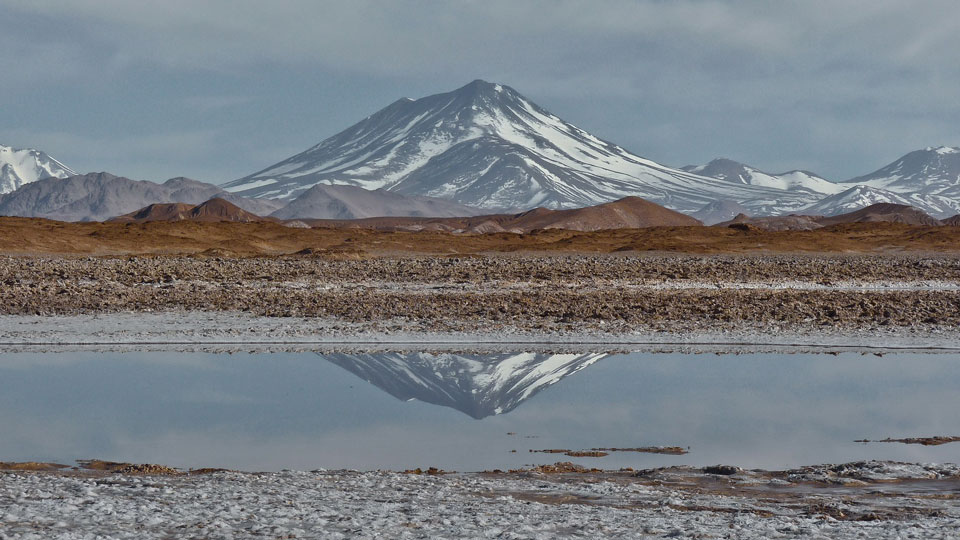 Planning to visit Argentina?
Check out our Free Argentina travel guide for all your information needs, including news, ideas, advice, and links.
Only interested in the most important sights? Choose from the Faber Dozen, our fifteen best ideas for a memorable visit.
Just Browsing? Go back to the narangah Travel home page to uncover a wealth of travel information about destinations near and far. Imagine yourself there, and let us take you exploring around the world!