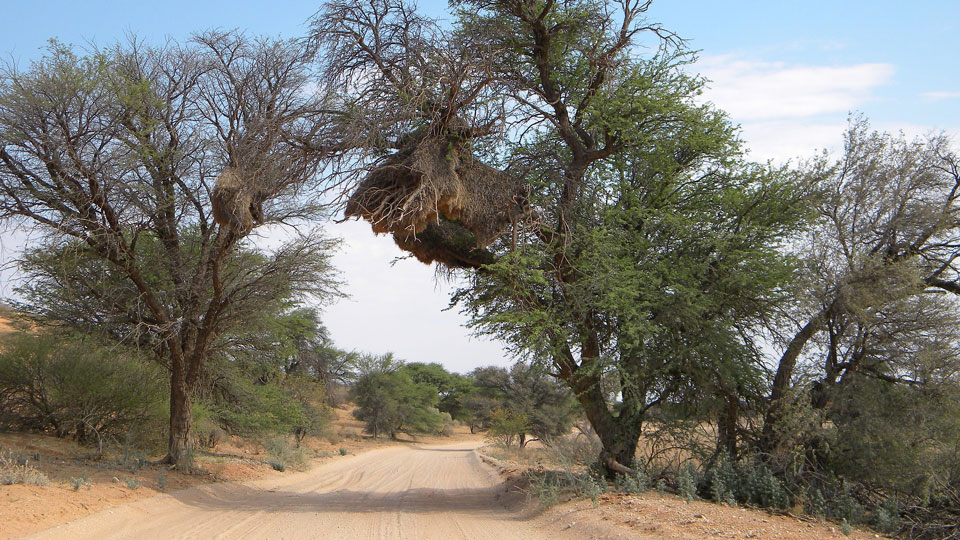 The Khomani Cultural Landscape is found in a broad expanse of sand dunes and wild frontier at the north end of West Cape Province, South Africa, close to the borders of Namibia and Botswana. The area contains evidence of habitation dating back to the stone age, and includes many historical and cultural connections reflecting the life of the Khomani San people. This indigenous group of hunter gatherers adapted to the harsh living conditions of the region by living close to the land and in harmony with nature. Their distinctive culture remains accessible through history, cultural artifacts, and the living memory of contemporary communities.
The Khomani Cultural Landscape covers 959 100 hectares (about 3700 square miles), forming part of the Kgalagadi Transfrontier Park and including the whole Kalahari Gemsbok National Park in it's protected territory.
The Khomani Cultural Landscape was inscribed in the UNESCO World Heritage List in 2017.
Highlights of the Khomani Cultural Landscape
!Ae!Hai Heritage Park Discover the cultural and traditional knowledge of the indigenous  ‡Khomani San and Mier communities.
!Xaus Lodge Luxury thatched lodge owned by the ‡Khomani San and Mier communities and operated by Transfrontier Parks Destinations. Wildlife viewing, guided walks, cultural village.
Stargazing Enjoy Africa's first International Dark Sky Sanctuary.
Khomani Cultural Landscape
Details
Address:
Kgalagadi Transfrontier Park
R360, Upington, 8800
Kalahari, Northern Cape, South Africa
Geolocation: -27° 2′ 45.1753″, 20° 16′ 48″
Telephone: +27 (0)54 561-2000
Hours of Operation:
Daylight Hours
How to get there:
The Khomani Cultural Landscape is a self-drive attraction that can only be reached with a 4X4 vehicle. The best way to get there is to fly to Upington Airport (UTN) and rent a car there to travel the last 120 mi. (250 km.) to the park. An alternative, especially for international visitors, is to fly into Johannesburg's O.R. Tambo International Airport (JNB) and rent a car there for a long 600 mi. (900 km.) drive across northern South Africa.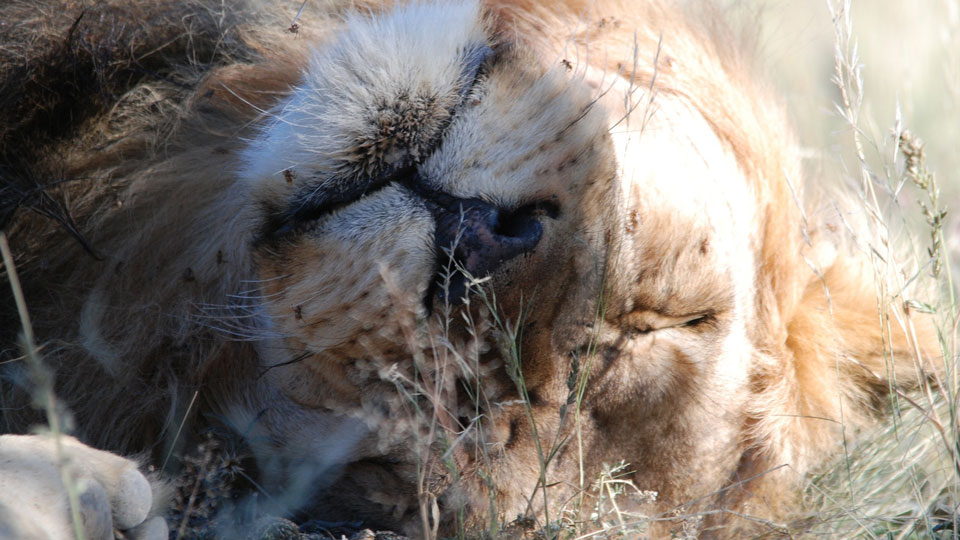 Learn more about the UNESCO World Heritage List
Check out our UNESCO World Heritage index page for the latest full list of sites, complete with links to our dedicated destination pages.
Only interested in the most important sights? Choose from the Faber Dozen: UNESCO World Heritage Edition to see our fifteen best ideas for an unforgettable trip.
Just Browsing? Go back to the narangah Travel home page to uncover a wealth of travel information about destinations near and far. Imagine yourself there, and let us take you exploring around the world!