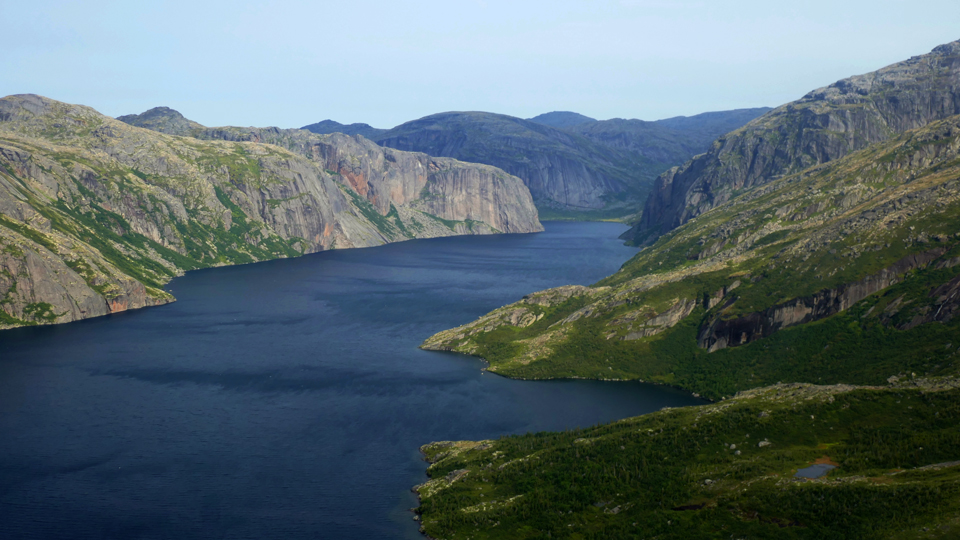 We hope you find the help you need from this list of Mealy Mountains adventure travel outfitters serving the Akami-Uapishkᵁ-KakKasuak-Mealy Mountains National Park Reserve and surrounding area. The Mealy Mountains region is one of the largest protected areas in eastern North America. A pristine wilderness reserve, the park has vast undeveloped spaces ready for your enjoyment.
While it is certainly possible to plan your own trip and make your own way, in situations like this it is often useful to seek advice from locals who know the place best. The reputable companies listed below are available to help you plan your visit and offer you services to make your holiday unforgettable. Whether your passion is hiking, boating, touring, fishing, hunting, photography, or history, there is a Mealy Mountains adventure travel opportunity available just for you.
---
Mealy Mountains Adventure Travel Opportunities
The Akami-Uapishku-KakKasuak-Mealy Mountains National Park Reserve is so new that it isn't well developed or included in many of the traditional travel itineraries. That is sure to change as Parks Canada develops the park in the years ahead.
Meanwhile, inquire with these local companies about planned itineraries, tours, and excursions as well as custom arrangements that might include the beauty of this wonderful and scenic wilderness area.
---
Local adventure travel company offering a range of kayak, boat,craft learning experiences and hiking tours for all levels of outdoor expertise.
---
Local angling adventure company and lodge. Small, well appointed properties set in scenic Labrador wilderness.
---
Labrador's premier travel specialist. Many packages and itineraries available, including self-driving options. Travel planning services available.
---
A local agency run by indigenous people and dedicated to becoming a model tourism company for serving visitors to the Canadian north.
---
If you are a travel company and and to be included in this list, please write to us at listings@narangahtravel.com.
Planning to visit Canada?
Visit our Canada travel destination page for all your information needs, including news, ideas, advice, and links.
Just Browsing? Go back to the narangah Travel home page to uncover a wealth of travel information about destinations near and far. Imagine yourself there, and let us take you exploring around the world!