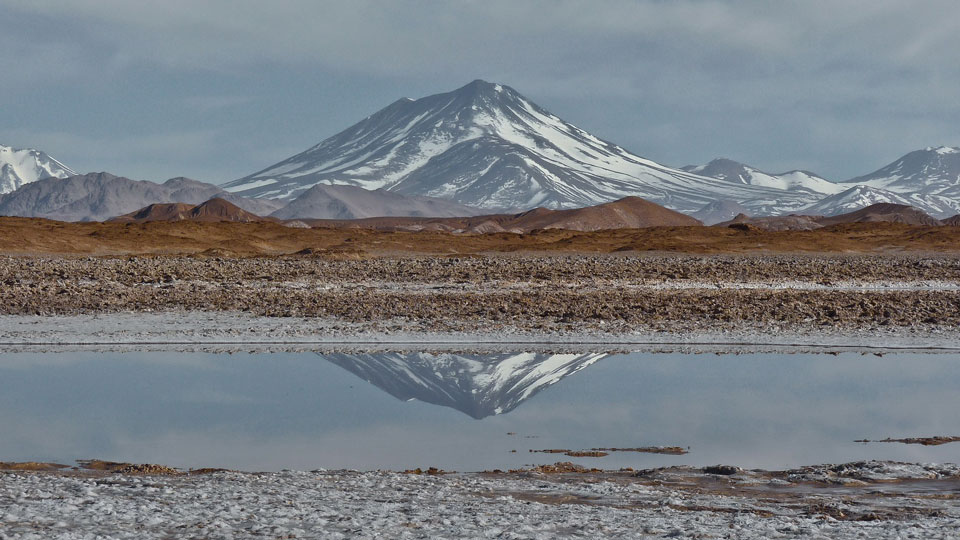 Aracar is a large conical stratovolcano in northwestern Argentina. It is located in Salta Province, just east of the Chilean border. The highest peak, Ojos del Salado, rises to a height of 19,997 feet (6095 meters).
It has a main summit crater about 0.6-.9 miles in diameter (1-1.5 km) which sometimes contains crater lakes, and a secondary crater. The volcano was formed, starting during the Pliocene, on top of a lava platform and an older basement.
Human Remains on Aracar Volcano
Aracar volcano is home of an important Inca archaeological site. Two separate locations exist on the summit and the secondary crater.
The summit location consists of a stone circle and low stone walls which are placed just above the slopes down into the main crater.
The secondary crater location consists of a terrace shaped stone structure found on its slopes. A smaller terrace lies on its northeastern side. Timber and wood are found around the stone structures.
These structures may be sanctuary sites that could be accessed by spectators during ceremonies, with the sites themselves located within wind protected areas.
What type of volcano is Aracar?
Aracar is a steep sided stratovolcano with a youthful-looking summit crater 1-1.5 km in diameter. The crater contains a small lake. It is located just east of the Chilean border in northwestern Argentina.
The volcano was constructed during three eruptive cycles dating back to the Pliocene epoch, dating from between 5.3 million and 2.5 million years ago.
A stratovolcano is a conical volcano consisting of many layers of hardened lava built up from sequential outpourings of eruption material. Other prominent stratovolcanos include Mount Vesuvius (Italy), Mount St. Helens (Oregon, USA), Mount Pinatubo (Philippines), and Mount Krakatoa (Indonesia).
Is Aracar volcano open for hiking?
Aracar is located in the Punta de Atacama region of the Andes Mountains. This area is famous for its high alpine terrain, sweeping views, and numerous 6000 foot peaks.
There is plenty of non-technical hiking available, but the high altitude and remote conditions present their own kinds of challenges. Private expeditions can be arranged for almost any of the peaks. We recommend you contact tour operators like Andes Specialists and websites like Summit Post to inquire about definitive opportunities.
Salar del Hombre Muerto | Catamarca Province | Argentina

An immense salt pan in northwest Argentina.

" class="vc_gitem-link vc-zone-link" >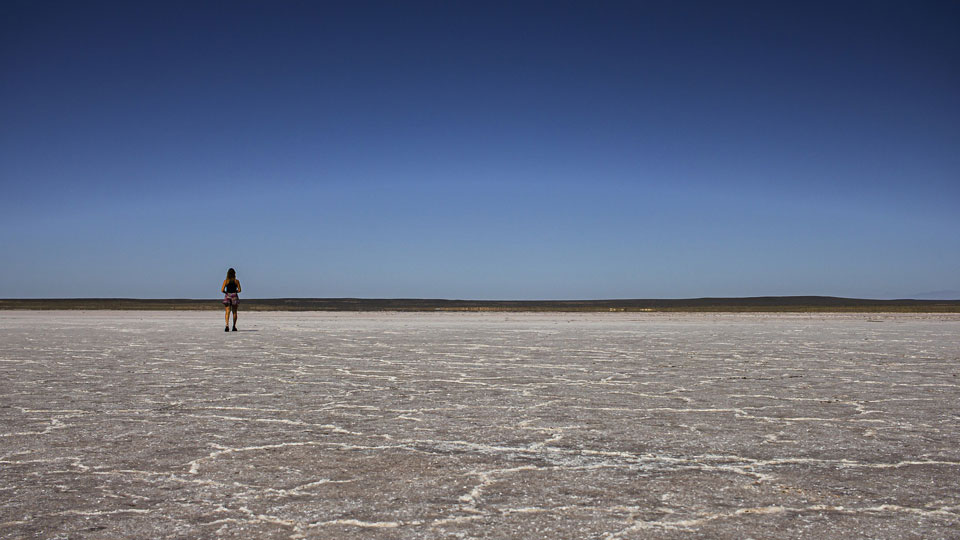 Tolar Grande | Salta Province | Argentina

Gateway to remote hiking and high places.

" class="vc_gitem-link vc-zone-link" >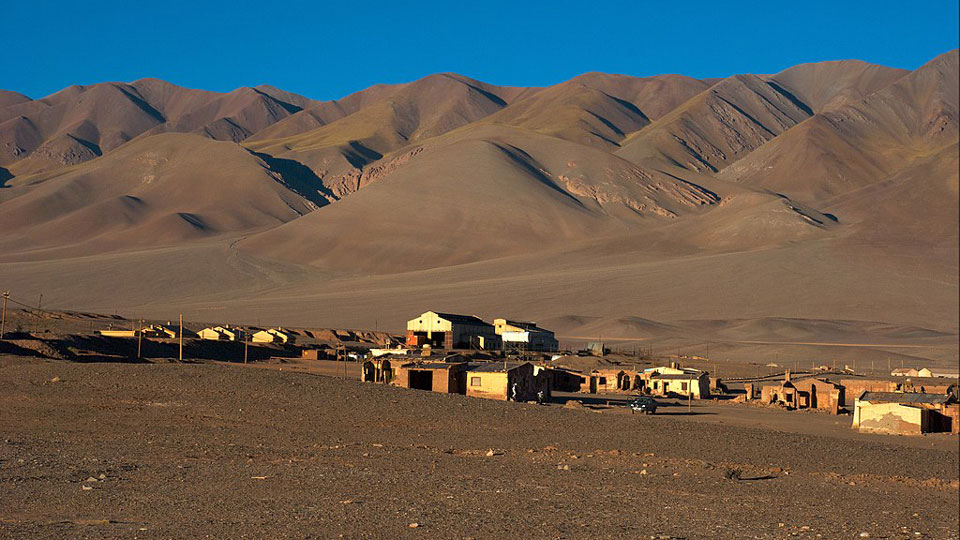 Planning to visit Argentina?
Check out our Free Argentina travel guide for all your information needs, including news, ideas, advice, and links.
Only interested in the most important sights? Choose from the Faber Dozen, our fifteen best ideas for a memorable visit.
Just Browsing? Go back to the narangah Travel home page to uncover a wealth of travel information about destinations near and far. Imagine yourself there, and let us take you exploring around the world!