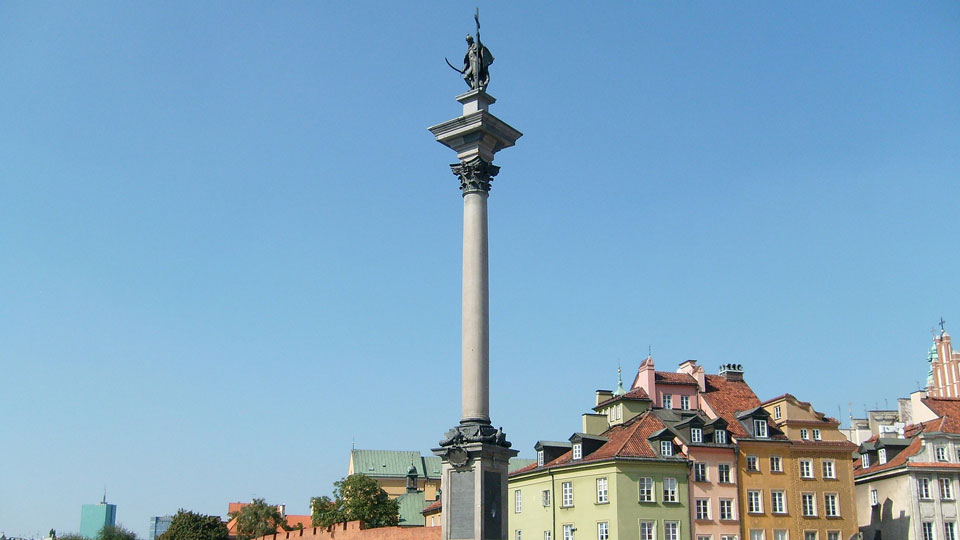 Sigismund's Column is a memorial standing in Castle Square at the center of Old Town Warsaw. It was commissioned by King Vladislav IV in honor of his father, King Sigismund III Vasa, ruler of Poland and Lithuania, who moved the capital of Poland from Krakow to Warsaw in 1596. Erected in 1644, it is the oldest public monument in the city.
The column was renovated several times through the centuries, with various changes and additions made to the column and area surrounding the base. It was destroyed by German forces during the Warsaw Uprising of 1944. After the war it was rebuilt a few meters from its original location.The fallen column pieces where left where they fell and can still be seen today.
After the war the badly damaged statue was repaired and a new column built to restore the monument to its place of prominence in Castle Square.
Today Sigismund's column stands 22 meters tall. The original red marble column has been replaced with a granite column, atop which sits the restored bronze sculpture of King Sigismund III
Sigismund's Column is one of the most popular meeting spots in Warsaw.
What Is Inscribed on Sigismund's Column?
a rough translation of the bronze plaque on Sigismund's Column reads:
Sigimund III by the power of free election, the King of Poland, by virtue of inheritance, succession and law, the King of Sweden, in love of peace and glory, the first among kings, in war and victories not inferior to anyone, captured the leaders of Moscow, the capital and their provincial lands, defeated the army, recovered Smolensk, broke the power of Turkey near Khotyn, reigned for forty-four years, the forty-fourth king in the line of succession, equal to all in glory and worthy of praise.
Something Special to do at Sigismund's Column
Make like the locals, Meet a friend at the base of the column for a stroll around Old Town.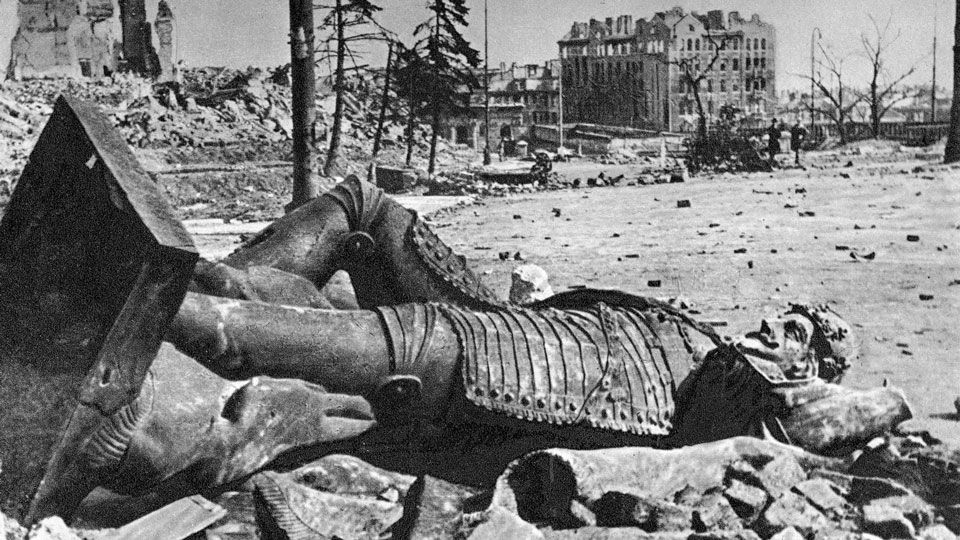 Planning to visit Poland?
Check out our Poland travel destination page for all your information needs, including news, ideas, advice, and links.
Only interested in the most important sights? Choose from the Faber Dozen, our fifteen best ideas for a memorable visit.
Just Browsing? Go back to the narangah Travel home page to uncover a wealth of travel information about destinations near and far. Imagine yourself there, and let us take you exploring around the world!
Explore Central Europe
Austria  Czechia  Germany
Hungary  Liechtenstein  Poland
Slovakia  Slovenia  Switzerland