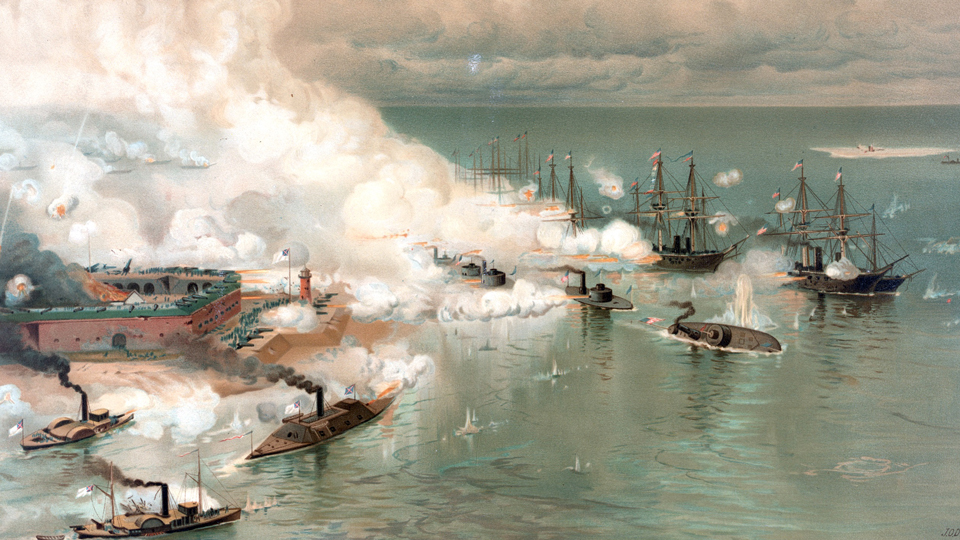 The Alabama Civil War Trail is a collection of Civil War era historical sites, museums, battlefields, re-enactments and events all around the state. Visit one or visit them all to learn more about Alabama's role in Confederate and Civil War history.
Complete List of Sites on the Alabama Civil War Trail
Alabama Department of Archives & History
Alabama State Capitol
Arlington Antebellum Home and Gardens
Athens
Berman Museum of World History
Bessemer Hall of History Museum
Blue & Gray Museum of North Alabama
Brierfield Ironworks Historical State Park
Confederate Memorial Park
Confederate Rest & National Cemetery at Magnolia Cemetery
Cornwall Furnace Park
Damn the Torpedoes Civil War Trail
Decatur Civil War Walking Tour
Dred Scott Home Site
Emma Sansom Monument
First White House of the Confederacy
Forrest-Streight Route
Fort Morgan State Historic Site
Fort Tyler
Gallant Pelham Statue
Historic Blakeley State Park
Historic Fort Gaines
Historic Grand Hotel
Historic Huntsville Depot
Janney Furnace
Joe Wheeler Plantation, "Pond Spring"
Karl C. Harrison Museum of Washington
Marion Female Seminary
Marion Military Institute & St. Wilfrid's
Museum of Mobile
Newton Civil War Monument
Old Cahawba Archaeological Park
Old Depot Museum
Old Live Oak Cemetery
Pope's Tavern Museum
Shorter Cemetery
Stevenson Railroad Depot Museum
Tallassee Confederate Armory
Tallassee Confederate Officer's Quarters
Tannehill Ironworks Historical State Park
Union Springs Confederate Cemetery
University of Alabama Campus
Vaughn-Smitherman Historic Building
Winter Building
Winston County "Dual Destiny" Monument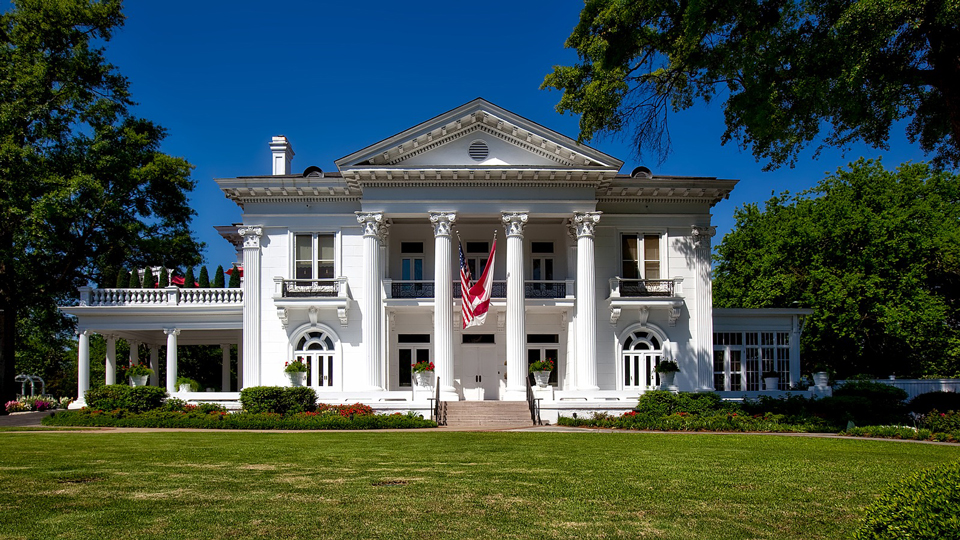 Alabama Civil War Battles
There were over 300 military actions in Alabama during the American Civil War. This is a list of the eight largest campaigns, with notes describing some of the most significant battles and engagements.
Streight's Raid (1863) Failed incursion by Union forces under Col. Abel D. Streight attempting to destroy Confederate supply lines in North Alabama. Streight and his entire force captured by Confederate Brig. Gen. Nathan Bedford Forrest at Cedar Bluff, Alabama.
Rousseau's Cavalry Raid (July 1864) Series of attacks by Union Forces under Maj. Gen. Lovell Harrison Rousseau. Considered one of the most daring and successful cavalry raids of the Civil War. Included the Battle of Ten Islands and the Battle of Chehaw Station.
Mobile Campaign (Part I) (August 1864) Preparatory action for a later full on assault of Mobile, Alabama. Included the Battle of Mobile Bay and the sieges of Fort Powell, Fort Gaines and Fort Morgan.
Forrest's North Alabama Cavalry Raid (September 1864) Confederate Gen. Nathan Bedford Forrest led his mounted troops into north Alabama and Tennessee to disrupt supply lines and divert reinforcements destined for Union Gen. William Tecumseh Sherman's army in Georgia. Included the Battle of Athens and the Battle of Sulphur Creek Trestle.
Decatur Demonstration (October 1864) Confederate Gen. John Bell Hood led his forces in an ill-advised demonstration against Union forces under Brig. Gen. Robert S. Granger at Decatur, Alabama, resulting in the loss of over 400 men.
Mobile Campaign (Part II) (March-April 1865) Union army campaign to capture Mobile, Alabama. Included the Battle of Spanish Fort and the Battle of Fort Blakely.
Wilson's Raid (March-April 1865) A very successful raid under the command of Union Brig. Gen. James H. Wilson, sent to capture Confederate facilities in Selma, Alabama.
Battle of Fort Blakely (April 1865) The last major battle of the American Civil War, in which the fort gave in to Union forces just hours after Lee surrendered to Grant at Appomattox.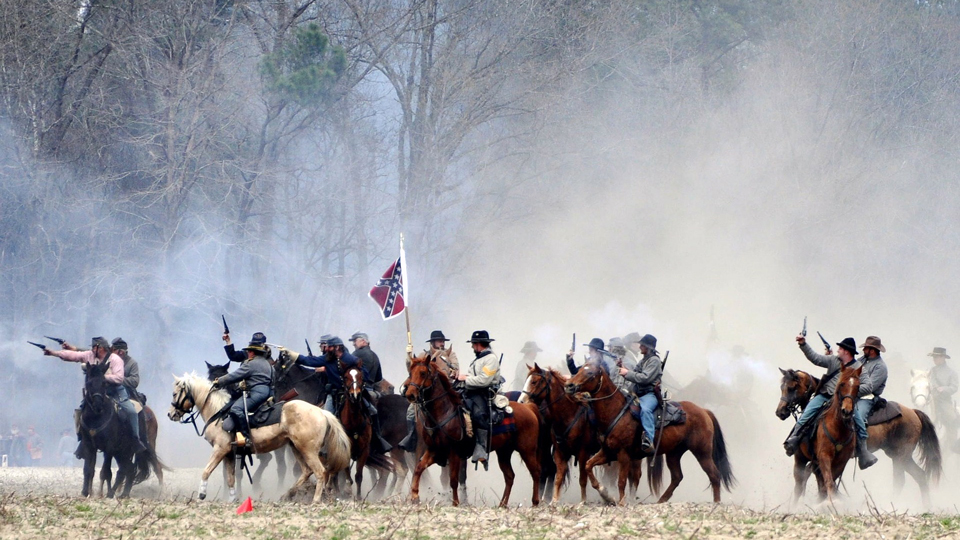 Alabama Civil War Re-enactment Events
March
Siege of Bridgeport at Bridgeport. +1 (256) 495-3614
April
Battle of Blakely Festival at Spanish Fort, Historic Blakely State Park +1 (251) 626-0798
Battle of Ten Island at Ohatchee +1 (256) 390-3910
Campaign for Fort Morgan at Gulf Shores, Fort Morgan State Historic Site +1 (251) 540-7127
Confederate Memorial Park at Marbury, living history and skirmish +1 (205) 755-1990
May
Fiddler's Green at Jacksonville +1 (256) 454-0092
Recall LaGrange at Leighton, LaGrange College Site Park. Military demonstrations, no battle reenactments. +1 (256) 446-9324
Tannehill Skirmish at McCalla, Tannehill Ironworks Historical State Park +1 (205) 477-5711
August
Fort Morgan Siege & Encampment at Gulf Shores, Fort Morgan State Historic Site +1 (251) 540-7127
September
Joe Wheeler Plantation at Hillsboro, Living history. +1 (256) 637-8513
September Skirmish at Decatur, Point Mallard Park. +1 (256) 350-2028
Skirmish at Luxapalila at Winfield. +1 (205) 487-1938
October
Old Baker Farm at Harpersville +1 (205) 672-7209
Battles for the Armory Tallahassee +1 (334) 283-6888